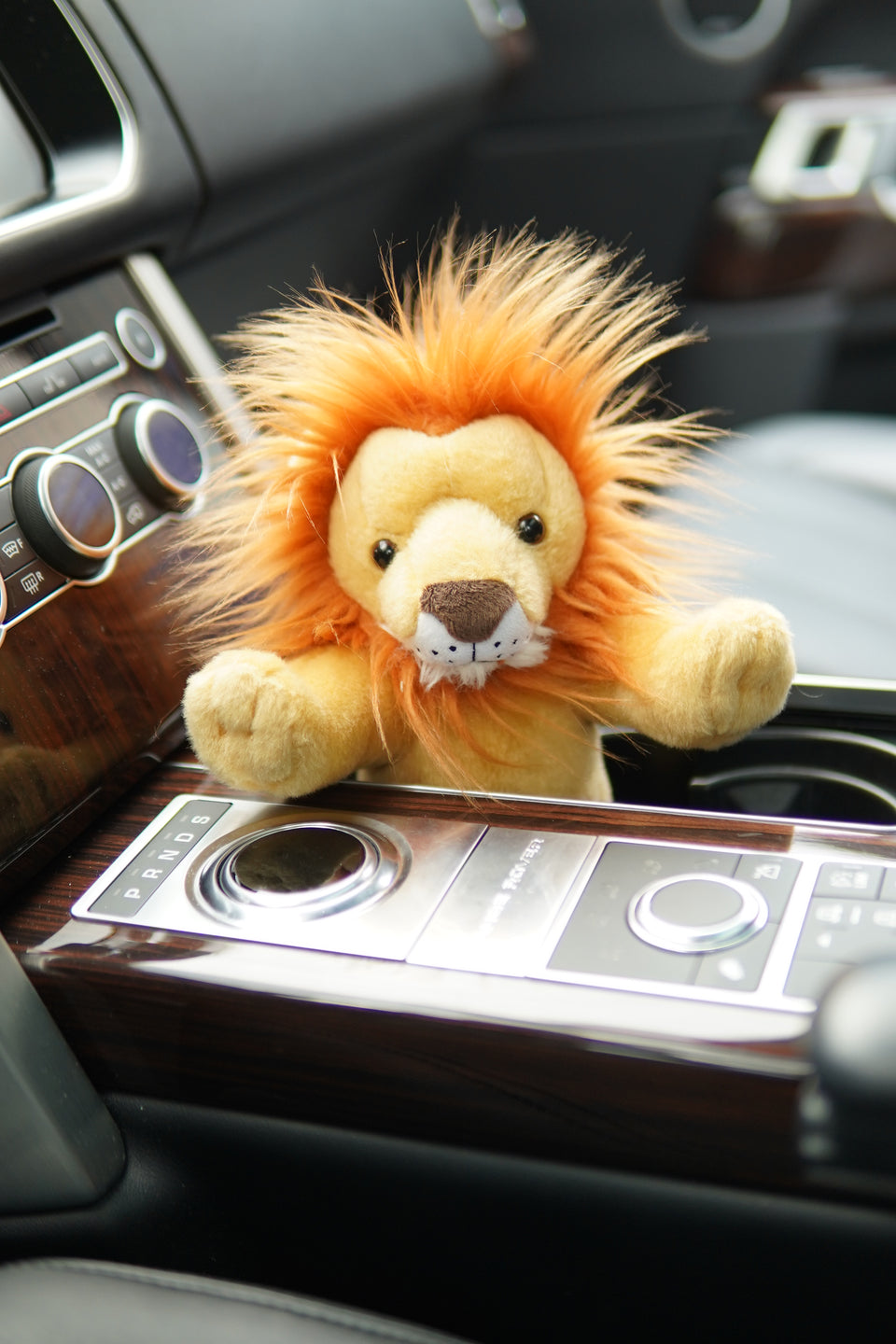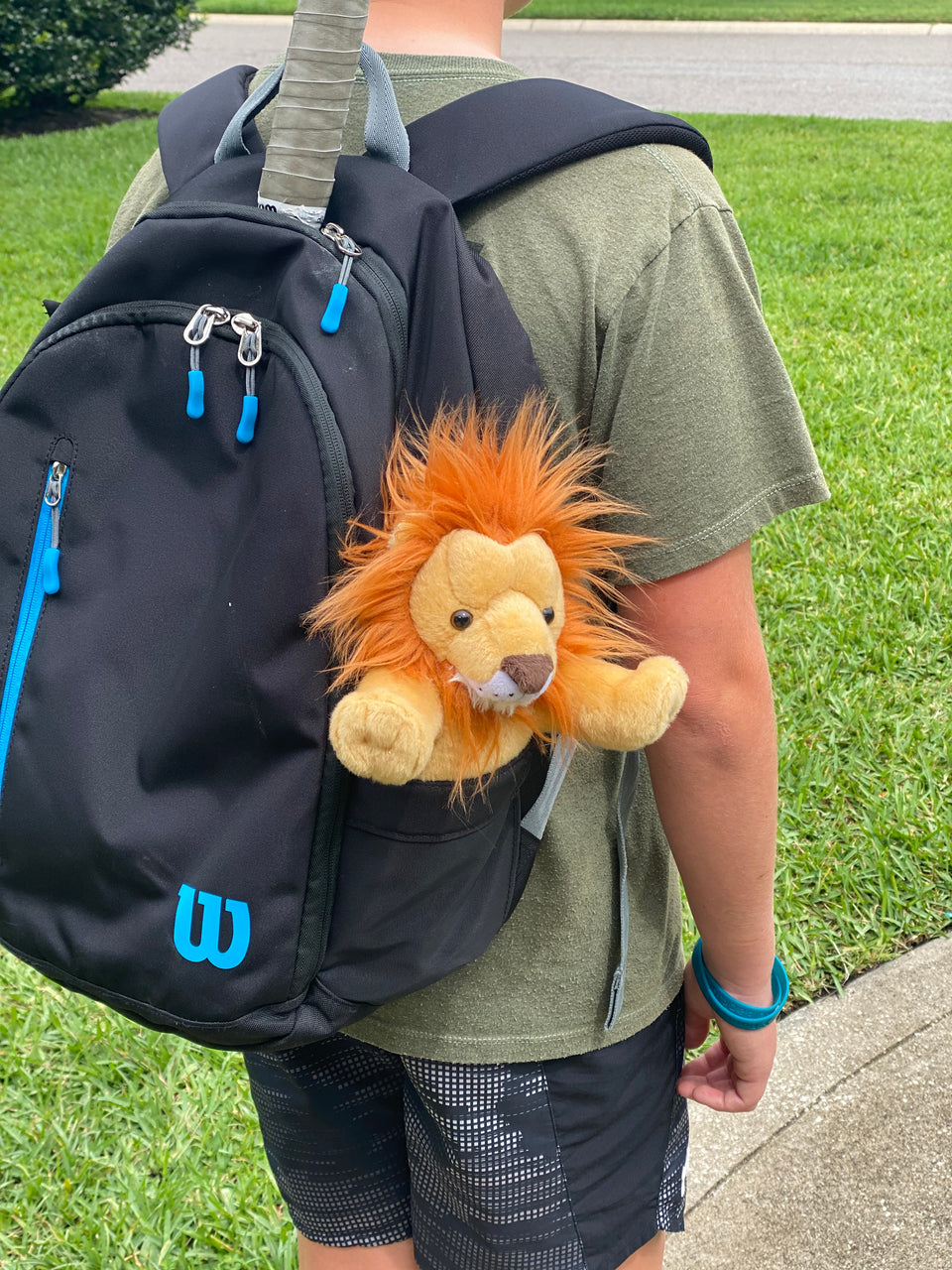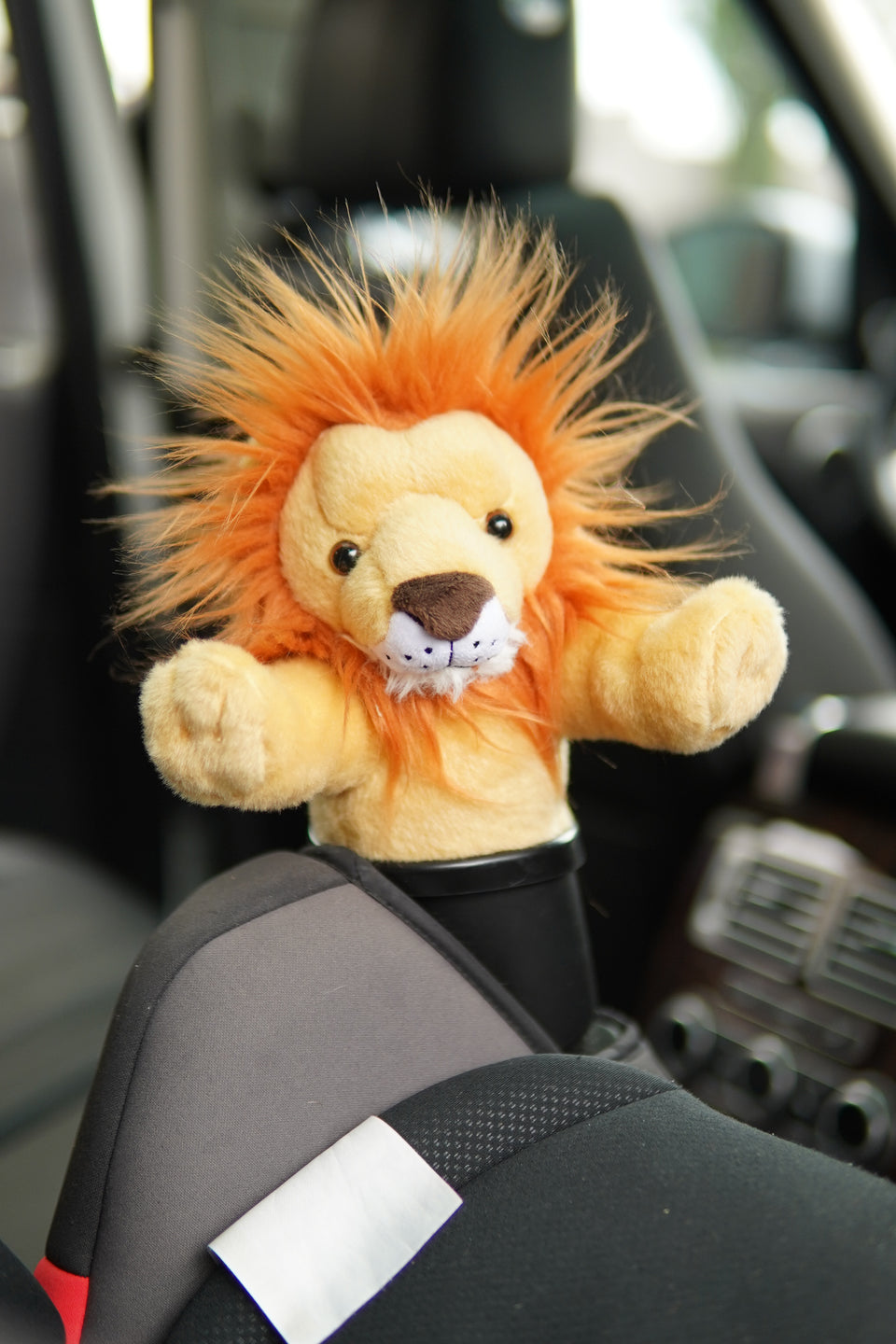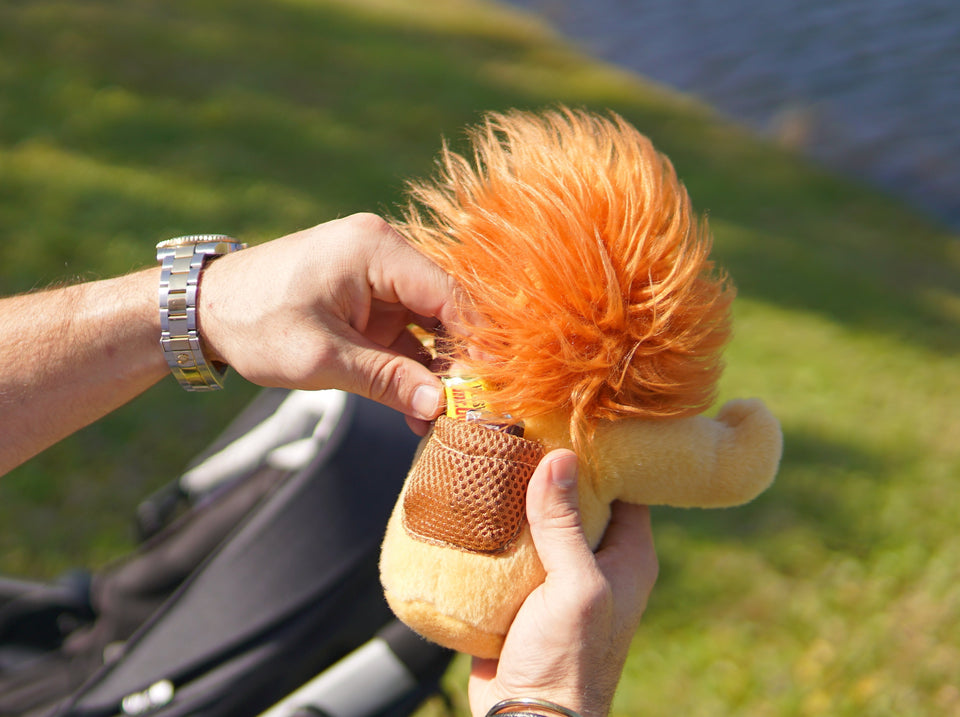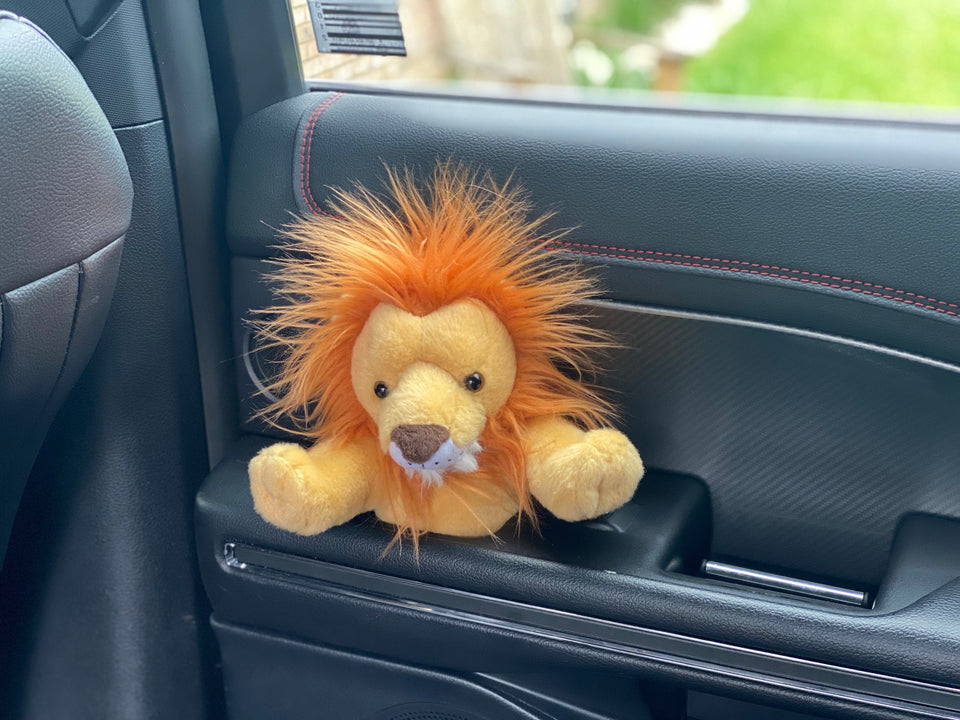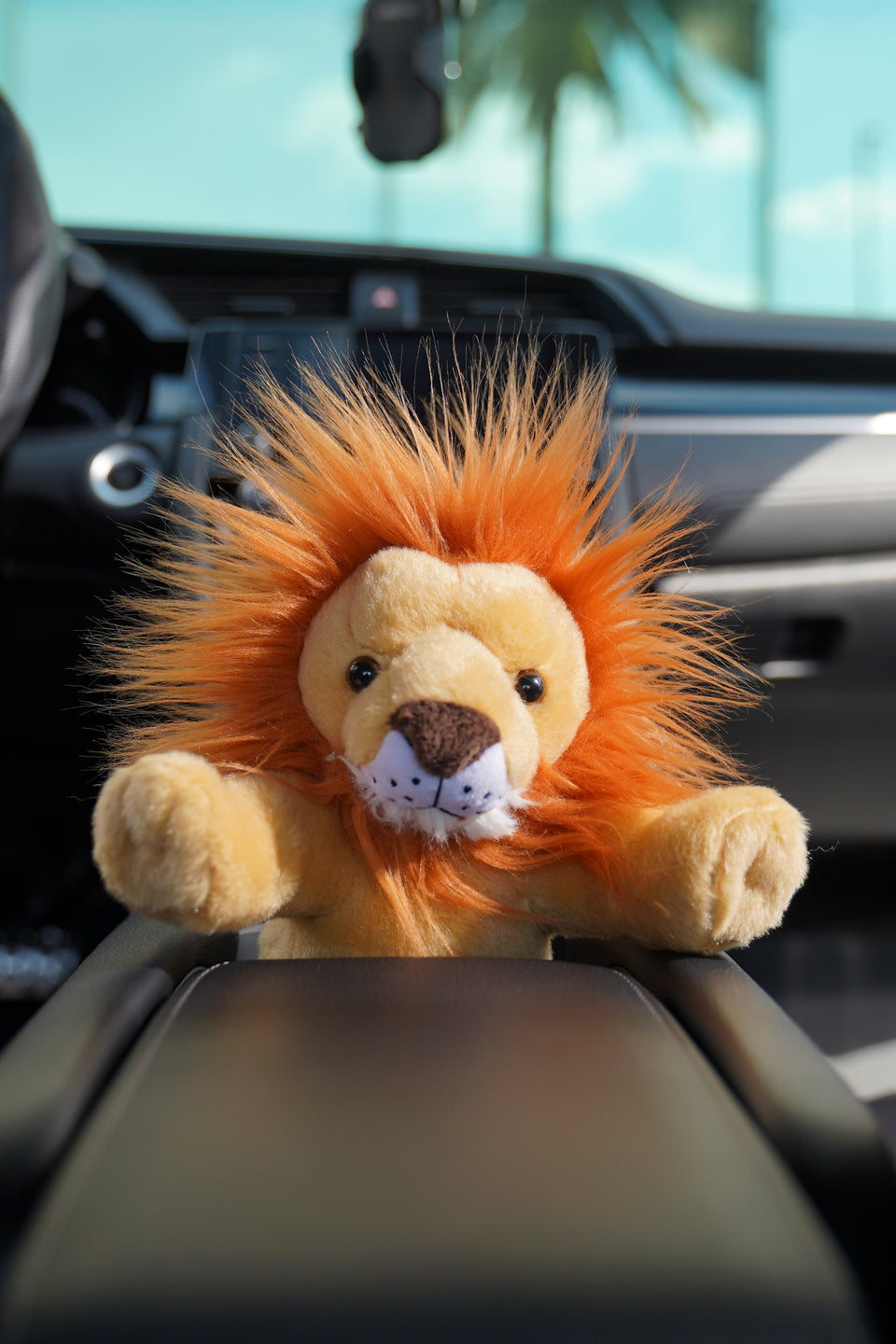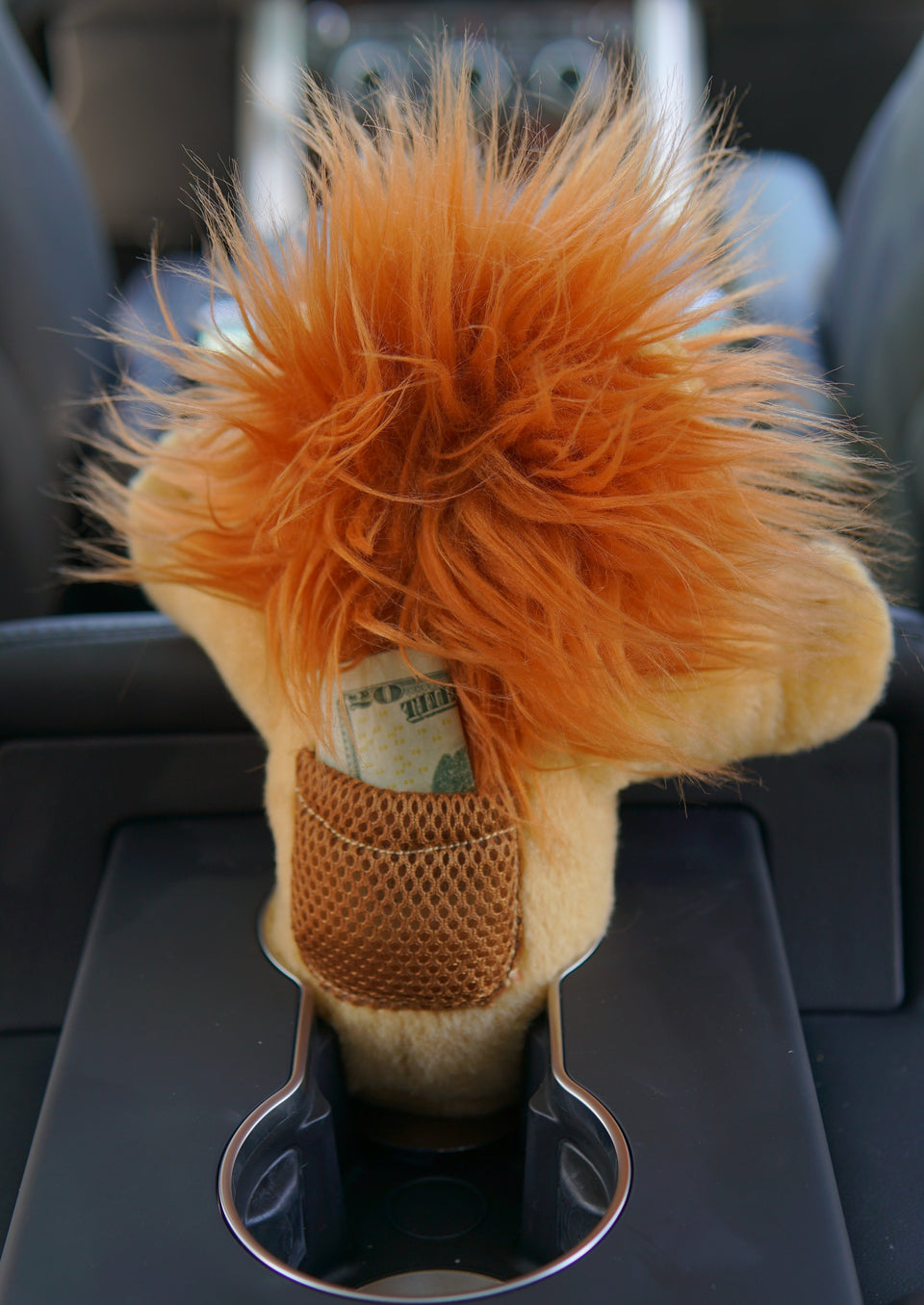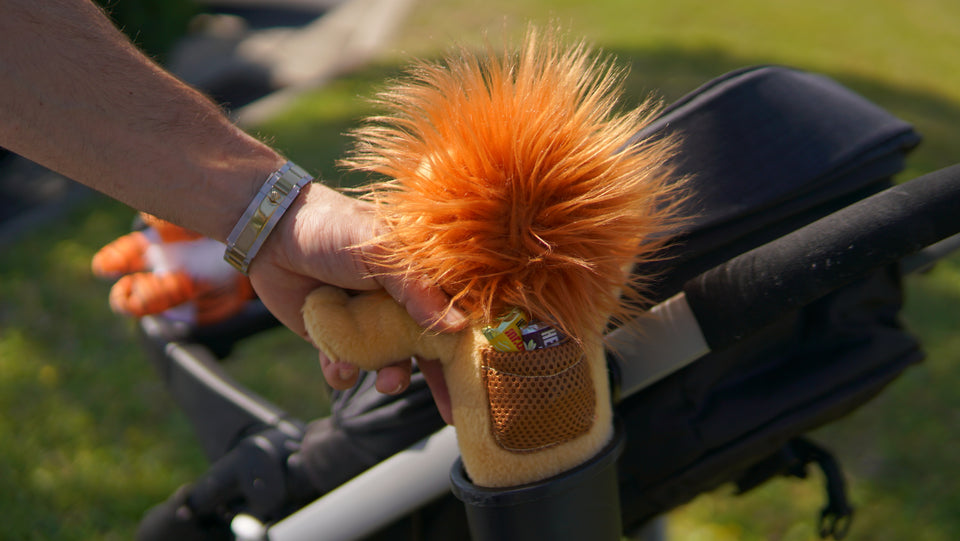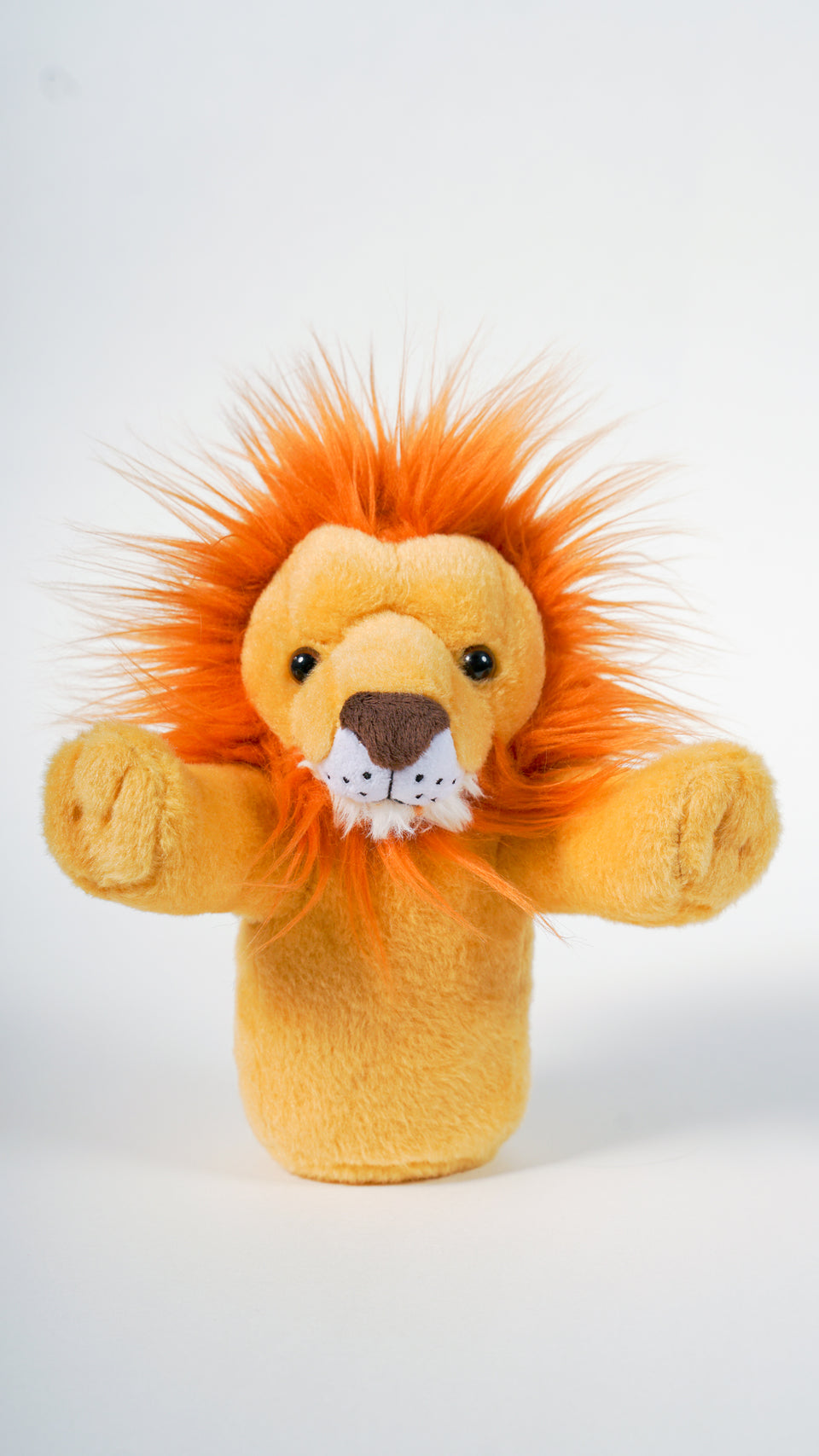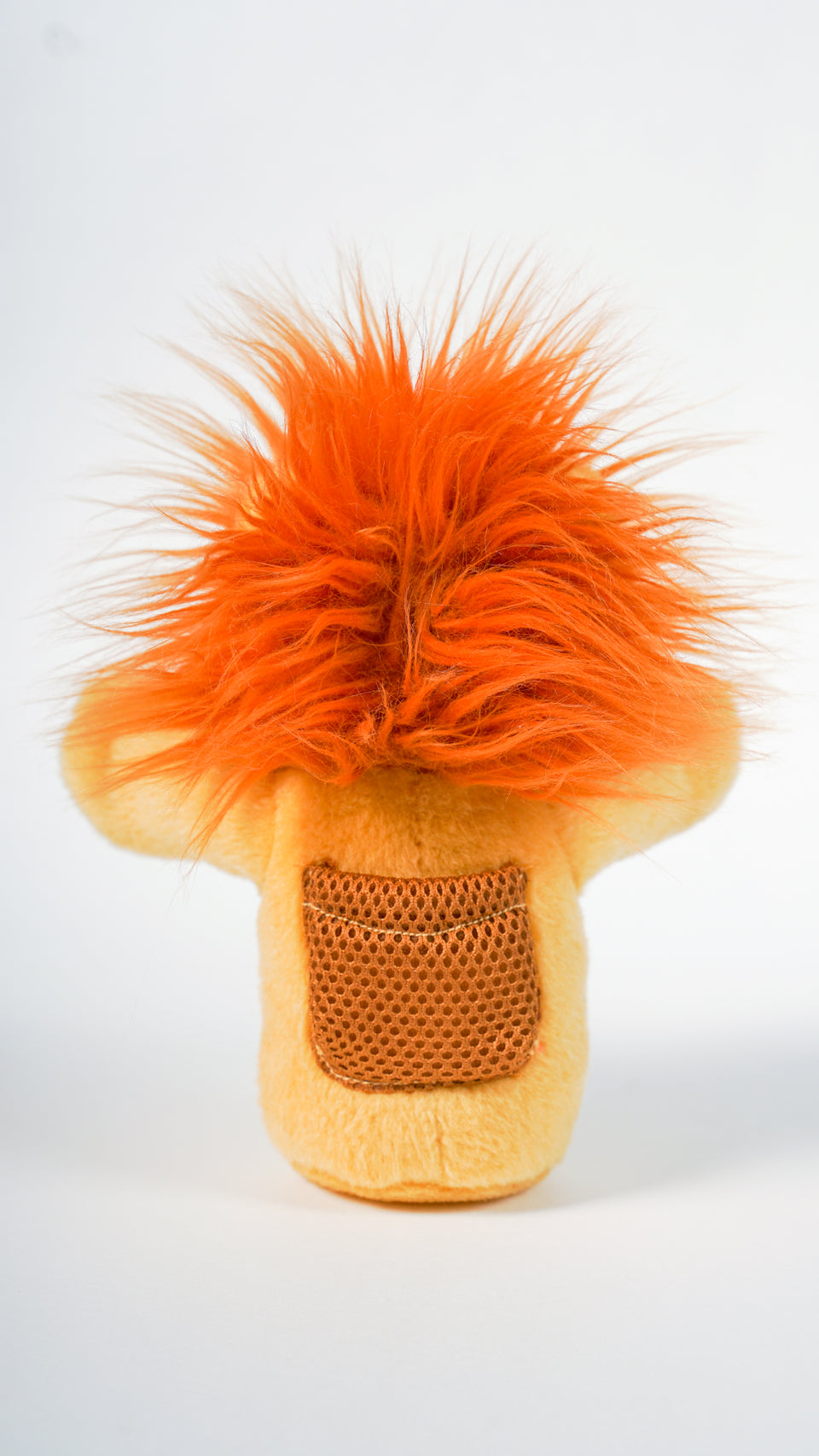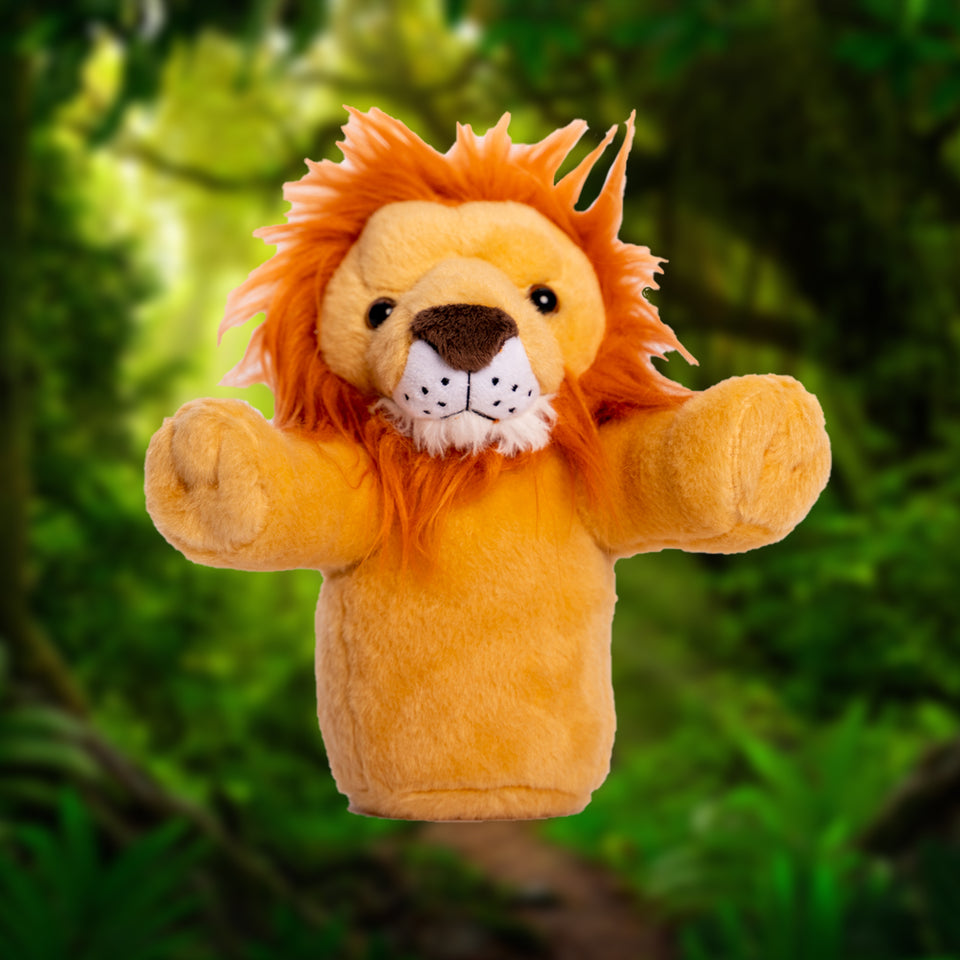 Leo the Lion
by Riderz™
DESIGNED TO RIDE™
with you where life takes you!
____________________________
Fits most cup holders wherever cup holders are found: 

Cars, trucks, suv's backpack side netting, strollers, sport chairs

Mesh pocket - great place to leave surprises like candy, notes, dollars, etc.

Weighted bean filling for stability and soft fill upper body.

Rides in any cup holder or sits up straight on any flat surface.

At home in cup holder rather than on the floor --- less germs!

Fun for ALL AGES - great for keeping your cup holder junk free.

The body of the character sits in the cupholder up to the arms.
Approximate Weight/Dimensions
Height 9"
Width 5" (widest part at the arms)
Body circumference 11" (fits in most cup holders)
Weight 8 ounces